Primary 2
Lesson 3: I Am a Child of God
Videos:
Video Presentation: I Am a Child of God
ASL I am a Child of God
Music:
My Heavenly Father Loves Me
I Am a Child of God
Handouts/Activities:
1) This one is inside the lesson so you need to at least try it.
2) Math on Sunday? Depending on how old your class is you can make this coloring activity easier for them by giving them some answers.
Heavenly Father loves us completely. How do we show our love for Him? To find some of the ways, shade in all of the shapes that have a number that you can divide by three.
3) Make paper puppets:
4) Make paper dolls:
5) Talk about how your body moves then make a movable figure:
6) Using pencils, string, paper clips and magnets make a fishing pond so the children can "fish" for the lesson question they get to answer. Hint: Number your questions and write the number on the fish instead of writing the entire question.
7) Make a scripture box:
8) Solve this puzzle:
Coloring pages: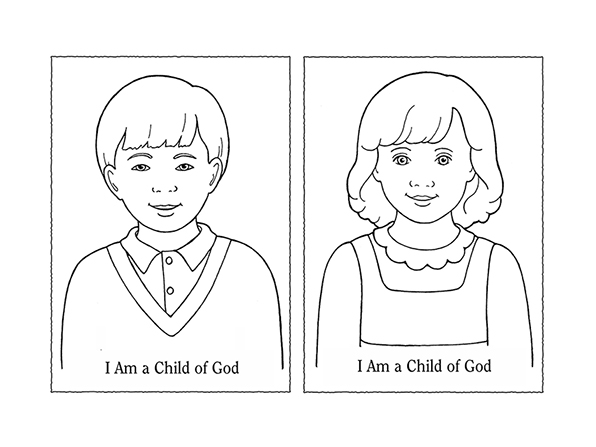 Articles and Stories (Friend Magazine):
I Am a Child of God
Images:

Other Non LDS.org Resources for this lesson: