Primary 1
Lesson 3: Heavenly Father's Plan for Us
Videos:
Introduction: Our Heavenly Father's Plan
Music:
I Will Follow God's Plan
I Lived in Heaven

Articles:
Families Are Part of Heavenly Father's Plan- Captain Moroni reminded the Nephites to defend their families and their faith. Includes an activity to create a family banner.
Handouts/Activities:

1) Print out two of the accordion books (handout idea two below). Cut out the pictures and place them face down to play a matching memory game with the children.

2) Make an accordion book:
3) Choose a few pictures to print from this article. Assemble a mini book by stacking the images together and stapling the edge.
4) Heavenly Father has a plan because he loves you. You are special and unique like a snowflake. Make a snowflake:
5) Make a book or tell the story of Heavenly Father's plan, having the children point the part of the story you are telling.
6) Make a mobile: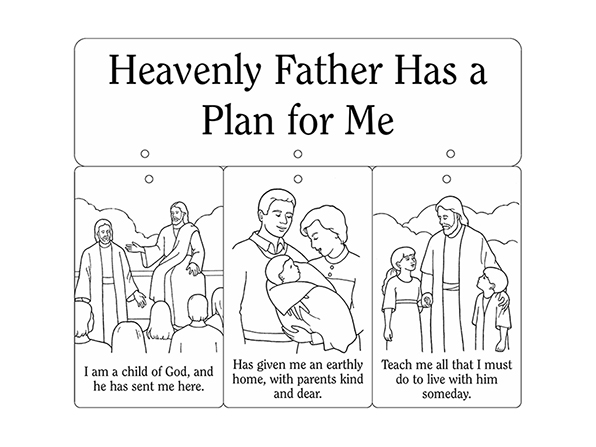 Coloring pages: