Song:
I'll Walk with You
Opening Prayer: By Assignment
Scripture: Matthew 25:40 " 40 And the King shall answer and say unto them, Verily I say unto you, Inasmuch as ye have done it unto one of the least of these my brethren, ye have done it unto me."
Lesson:
Read "School-Bus Hero" by Jason Wright
Discussion:
Have you ever had someone be unkind to you? How did it make you feel?
Have you ever felt lonely?
Ryan is a good, kind boy who noticed clues about how someone else was feeling. What Clues about Jason did Ryan see?
Jason being picked on by the other boys

Jason having a difficult time finding a seat on the bus

Jason hiding behind a tree
Ryan didn't ignore clues that someone needed him to be a friend. What did Ryan do about the clues he saw?
He talked to Jason about why he was hiding behind the tree.

He didn't make fun of Jason for it.

He kept visiting with Jason all the way to school.

He identified himself as a friend: "...it's a lot better when you sit by a friend."

He saved a seat for Jason on another day.
Ryan made Jason feel so much better that when Ryan was gone Jason looked for clues in other children. What clues did he see?
A quiet boy

The boy was sitting alone.
Jason recognized that this young man may have felt like he did when he was sitting alone. What did Jason do about the clues he saw?
He asked Blake what his name was.

He visited with him all the way to school.
Evaluate the following paragraph from the story:
"For the rest of the year I was never afraid to ride the bus again. I knew what it felt like to be alone, so whenever I saw a kid looking around for a place to sit, I patted the seat next to me. I could be a school-bus hero too."
What can we do to be better friends and help others the way Jesus wants us to?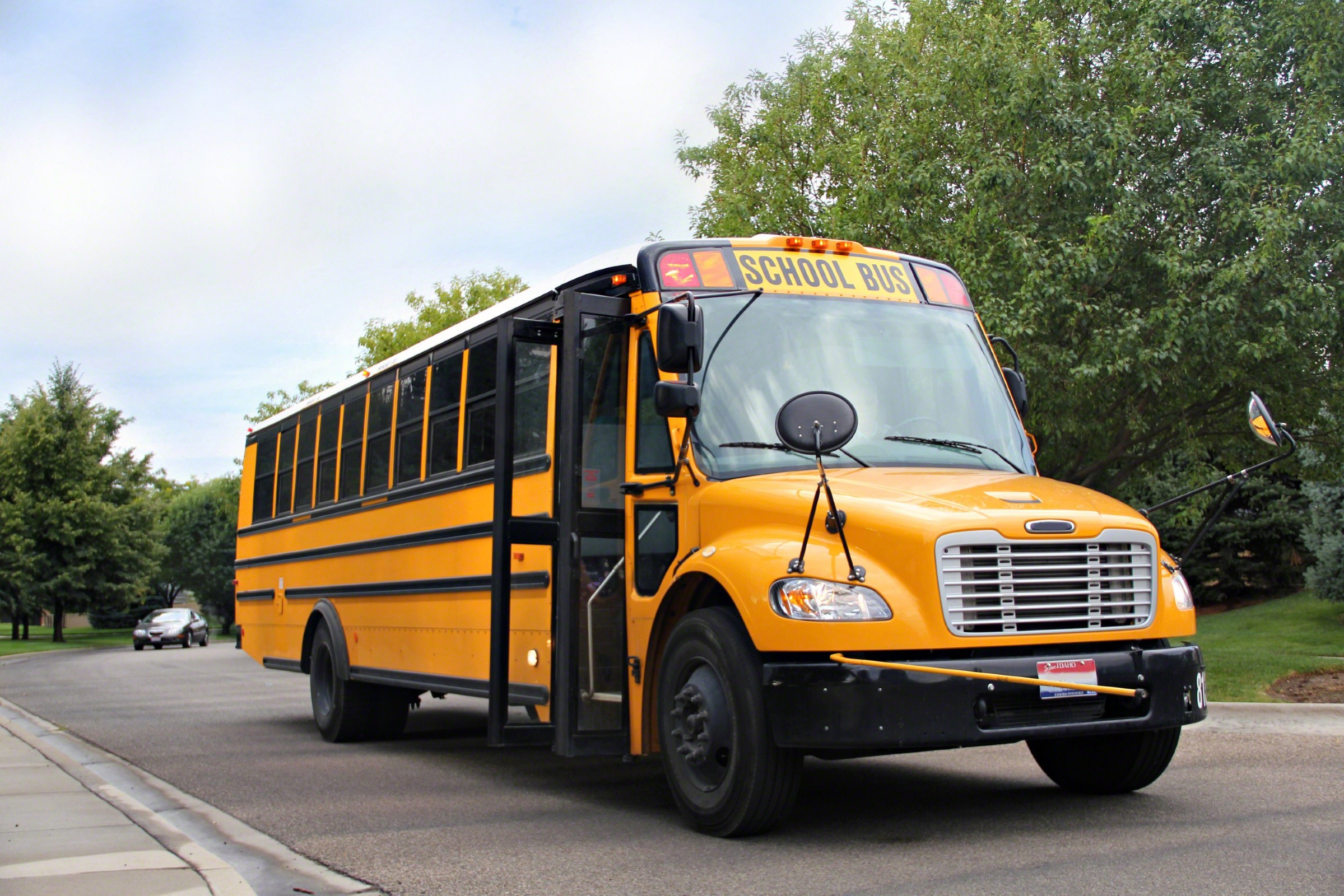 Activities:
1) Make a 3D printable school bus:
2) Sequencing: Write these parts of the story on school buses and have the children put them in the right order.
Jason hides behind a tree.

Jason's Dad drives him to school

Ryan saved Jason a seat.

Jason asks a boy what his name is and makes a new friend.
3) Preschool: Use basic shapes to make a school bus.
Use thin licorice strips to make the outline of a school bus before you eat them.